Bull Street Baptist Church enters final stages of renovation project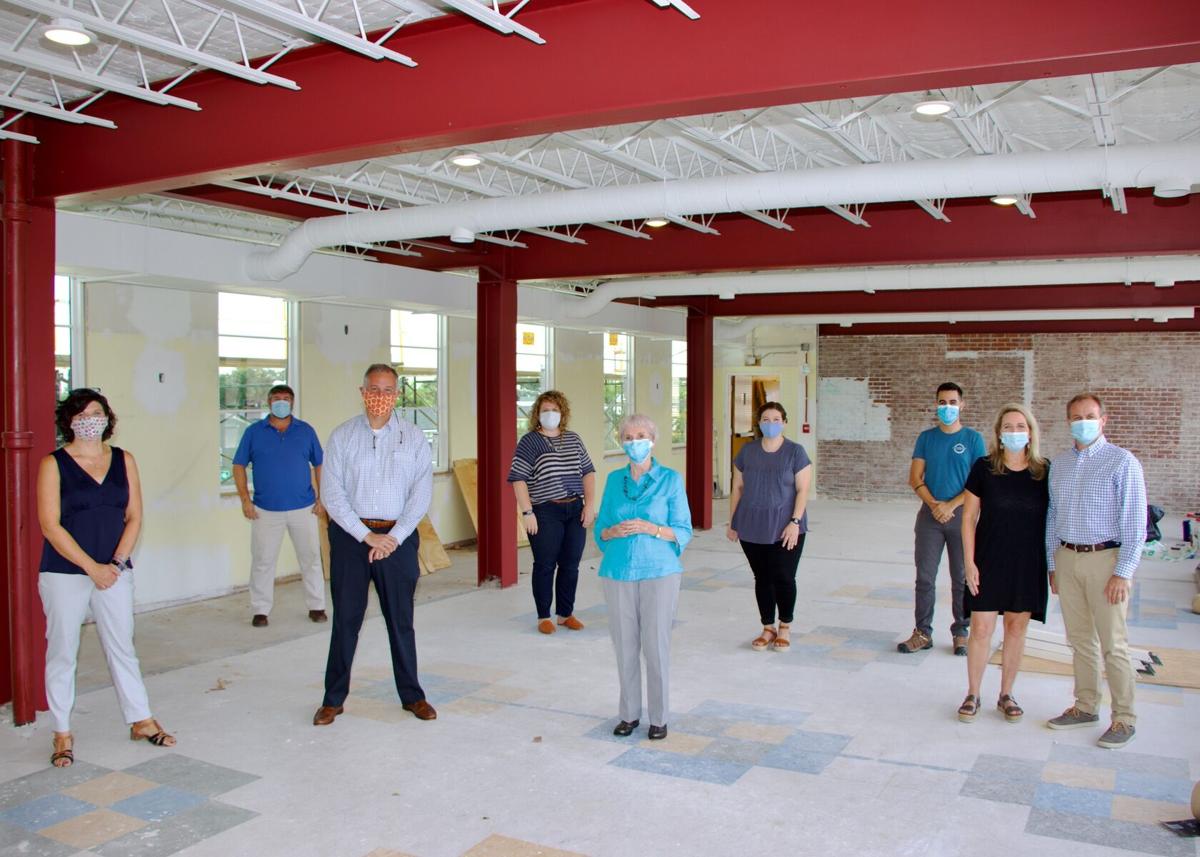 Savannah Business Journal Staff Report
December 8, 2020 – Bull Street Baptist Church recently announced the progress and final stages of a major renovation to their three interconnected historic buildings and parking lot located just south of Forsyth Park. The Church named this project "Beyond 2020," looking forward and envisioning the strategic opportunities for ministry beyond 2020 that will take place in these newly updated spaces.
Under the direction of Felder & Associates, a distinguished and award-winning architecture firm in Savannah, and together with Brooks Construction Group and Homes with Hart Construction, the final renovations of a twelve year, multi-phase master plan of the 200,000 square-foot campus is coming to completion.
"We have been entrusted with beautiful and historic buildings in the heart of Savannah and we are committed to faithfully stewarding these resources to the glory of God and the good of our congregation in a way that also blesses our city," said Pastor Calvin Fowler. "The mission statement of the church, 'Equipping people to know Christ and to tell of His amazing grace,' remains the driving motivation of all of our renovation projects. Our focus as a church is on worship, ministry and missions. We understand that our spaces must serve these ends."
The much-anticipated renovations to the original wood-framed structure built in the late 1800's will be the new home to Bull Street's college ministry called The Porch. For over two decades, the church has ministered to college students in Savannah, especially on the campus of SCAD.
Renovations to The Porch's 6,800 square-foot building include exterior upgrades; a workroom geared towards art students; gallery space; modernized kitchen, bath and laundry facilities; as well as a two-story porch and an elevator tower. One of the most visually striking elements of this building is the second-floor ceiling, which has been raised nine feet on one side to provide an open worship space for the students.  The original interior doors and hardwood floors were restored to provide a blend of historic and modern.
"Over the past twelve years, the Church has been working to create outstanding spaces for our ministry. It is important to us that they not only be beautiful, but welcoming and safe," said Pastor Fowler. "When planning this redesign, we considered the needs of our entire congregation to make sure we are serving every age group, from our babies to our seniors. We wanted to honor the historic nature of both our congregation and our buildings, always trying to bring the old and the new together, and updating to serve the contemporary needs of a multi-generational congregation."
Beyond 2020 also called for modifying the 9,600 square-foot educational wing. The three-story Bauhaus inspired structure was originally built in 1953.  Exterior renovations were careful to respect the distinct features of the style while providing much needed window upgrades.
The third-floor renovations opened up the floorplan to provide a flexible loft space for the youth ministry. Other key renovations include a new check-in lobby that will function as a security checkpoint for the nursery, expanded and updated nursery space for more than 40 babies, a recording studio and a music library. The senior adult Sunday School classrooms and restrooms in the main building also received upgrades. Modifications to the educational building focused on upgrades to security, natural lighting, systems and classrooms.
"We are really excited about the basement of the education building, where we are adding a dedicated space for our new urban outreach ministry called The HOPE Initiative," said Pastor Fowler. "Recording artist and gospel minister Harrold 'Zion' Edwards is taking the lead on this new ministry. The goal is to communicate the love of Christ through meeting pressing needs, while faithfully bringing the hope of the gospel to each person we encounter. Volunteer ministries such as ESL (English as a Second Language), GroceryShare, family mentoring, and more will operate out of the The Hope Initiative space. We also see opportunities to partner with local ministries and agencies by hosting workshops to address specific needs in our community."
"When we first met with Pastor Fowler and the building committee, it was clear their goal was to honor the building's rich history while we simultaneously create a beautiful and functional urban campus," said Gretchen Callejas, project architect at Felder & Associates. "We made every design choice with this goal in mind, and the finished product is going to be something the entire congregation can be proud of for years to come."
Callejas and her team expect the Beyond 2020 to be finalized at the end of this year after exterior renovations to include new site lighting, fencing, landscaping, parking upgrades and new corner signage have been completed.